WUHOOOO.. we are past the 2000 subscribers mark. You can imagine me doing the Happy Dance right now 🙂
This is a huge milestone for me and I am completely overwhelmed by the love and support I have got from my readers. I started this journey ~2 years ago and it has been a heck of a ride so far.
I started this blog an effort to share what I learn every day about Excel. And to know that more than 2,000 people benefit from what I do is a nice and warm feeling.
I couldn't have done this without you — so how about some giveaways and freebies??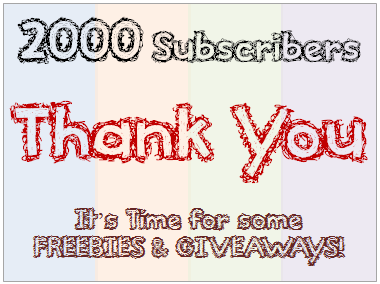 I have decided to give away:
3 Amazon Gift cards ($25 each).
3 subscribers get one year access to my Excel Course worth $127.
How Can You Get It?
All you need to do is leave a comment at the end of this blog post. You can write about your tryst (love-hate relationship) with Excel, your favorite Excel tip, your expectations from this blog, topics you love, and/or anything you want.
Go ahead, and be as creative as you can.
I will RAND(omly) pick the winners on 9th March 2015 and intimate them via email.
Make sure you leave your Name and a working Email address so that I can contact you.
This giveaway is exclusively for my wonderful subscribers. If you are not already on the list, join the party by subscribing to my Excel Tips newsletter. And yes, you also get a FREE Ebook and a Video Guide on Excel Formulas as soon as you subscribe.
Now I can't let you go without Excel stuff. Here is a list of my favorite Excel Tips and some useful resources:
Excel Tips
Here is a list of my favorite Excel Tips that have saved me a crazy amount of time, got me a promotion, and made me look like a Superstar in front of my bosses:
Excel Resources
Here are some resources that you can use to get ahead of the curve in Excel:
You can also drop in to say Hello on Facebook | Youtube | Twitter | Pinterest
A special THANK YOU to all my subscribers and friends for supporting me on this journey! I can't begin to tell you how much I appreciate it 🙂
Now go ahead, leave a comment and get a chance to win some awesome goodies 🙂