Excel PROPER Function (Example + Video)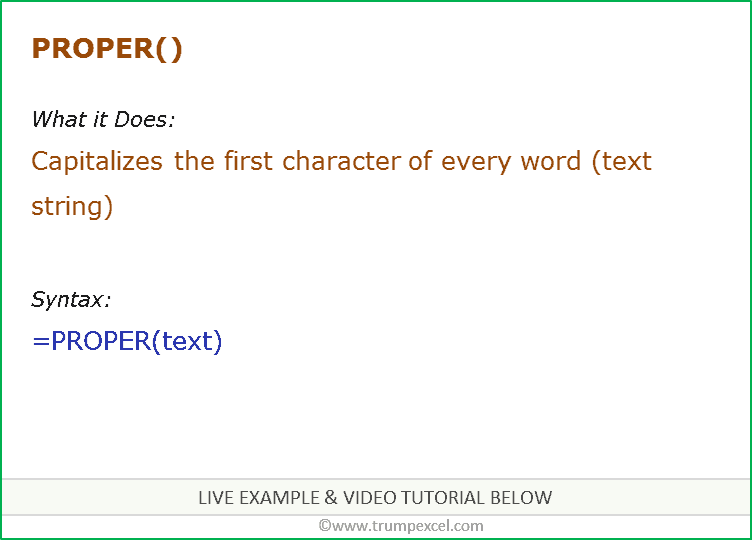 When to use PROPER Function
PROPER function can be used when you want to capitalize the first character of every word.
What it Returns
It returns a text string where the first letter of all the words have been capitalized.
Syntax
=PROPER(text)
Input Arguments
text – the text string in which you want in capitalize the first letter of each word.
Additional Notes
Characters that are not letters remain unchanged.
It capitalizes the first letter of any word that follows a non-text character

For example: =PROPER(hello,excel) returns Hello,Excel
Excel PROPER Function – Live Example
Related Excel Functions: