What happens when you type the word 'Drnik' instead of 'Drink' in Excel?
You would notice that Excel will autocorrect that misspelled word to Drink (as shown below).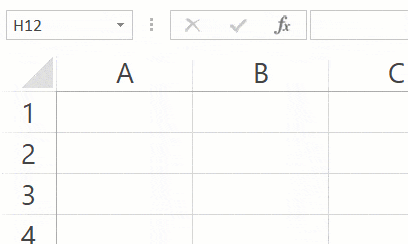 Somehow, Excel knew that this is not the correct spelling and autocorrected it to the right one.
Now, it won't autocorrect all the misspelled words. Just a few!
For example, try with the words 'drink' or 'dirnk'.
These would not be corrected.
The reason some words are autocorrected and others aren't is because there is already a fix list of words that are prefilled in Excel to autocorrect.
Adding Your Own Words to Excel Autocorrect?
Wish there were some words that were a part of autocorrect?
For example, let's say you want to add the word 'drikn' to autocorrect so that it corrects it to 'drink'.
You can use the below steps to add a word to autocorrect:
Click on the File tab.
Click on Options.
In the Options dialog box, select Proofing.
Click on the 'AutoCorrect Options' button.
In the Autocorrect dialog box, enter the following:

Replace: drikn
With: drink

Click ADD
Click OK.
Now, when you type 'drikn' in Excel, it will autocorrect it to 'drink'.
Before I show you some cool examples to use this, here are a few things you need to know about Autocorrect in Excel:
Autocorrect list is case sensitive. This means that you have added the word 'drikn' to be replaced by 'drink', it would only work with the lower case word. If you enter 'Drikn' or 'DRIKN', it will not be corrected.
This change is saved in Excel and would exist even if you close the workbook and open again. If you no longer want this, you need to go and delete it manually.
The change happens only when the exact word is used. For example, if you use 'drikns', it will not be autocorrected. For it to work, the word must not have characters just before or after it.
When you specify an acutocorrect in Excel, it automatically gets activated in other MS applications such as MS Word or MS PowerPoint.
Autocorrect was created as a way to correct common spelling errors. But you can also use it in some awesome ways to save time.
Related: How to Run Spell Check in Excel.
Below are some useful examples to use Autocorrect (other than correcting a misspelled word).
Example 1: Use Autocorrect to Complete Abbreviations
Imagine you work for a company 'ABC Technology Corporation Limited'.
Your work involves a lot of data entry in Excel and you have to manually type full company name many times in a day.
No matter how fast you type, this would feel like a waste of time.
Wouldn't you wish there was a way where you can just enter ABC (or whatever you want), and excel replaces it with the company's name?
This is where the awesomeness of Autocorrect can help.
You can specify an abbreviation in Autocorrect, and whenever you use that abbreviation, Excel would automatically convert that into the specified text.
For example, you can specify that whenever you type ABC, Excel should automatically replace it with 'ABC Technology Corporation Limited'.
Something as shown below:

This happens when you add an autocorrect in Excel where ABC should be corrected to " (as shown below in the autocorrect dialog box).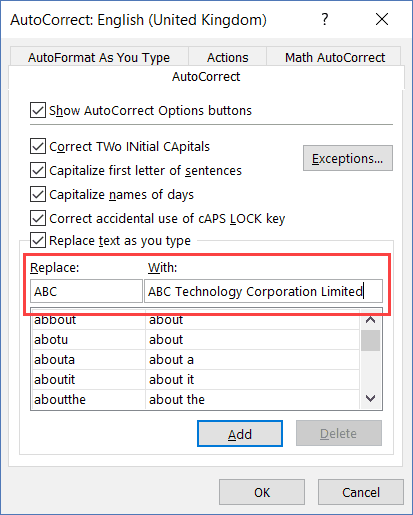 What if you want to insert ABC and not the full name?
In case you don't want the autocorrect to change ABC to the full name, simply hit Control + Z to get back ABC.
While using Control + Z works, it's best to choose an abbreviation which you're unlikely to use in your work. This ensures there is no chance of you getting the full name by mistake (when all you wanted was the abbreviation text).
Below are some scenarios where this autocorrect trick can save a lot of time:
You can enter file names or folder names quickly (instead of copy-pasting it every time).
If you have a list of team members, you can use their initials to enter their names quickly.
A word of caution: Any autocorrect option you specify in Excel also get activates in other MS applications such as MS Word or MS PowerPoint. In such cases, it's best to use abbreviations that you're not likely to use anywhere else.
Example 2: Insert Symbols Quickly (such as Degree or Delta)
There are some symbols that are hard to insert/type in Excel as these are not already available on the keyboard (such as the degree symbol or the delta symbol).
You either need to know the keyboard shortcut (which are often long and complicated) or need to use the Insert Symbol dialog box (which is time taking).
If there are some symbols you need to use quite often, you can use the Autocorrect feature to give these symbols a code name or abbreviation.
Now when you have to enter that symbol, you can simply use the code name and it will get autocorrected to that symbol.
Below is an example where I am using the code DEGSYM to get the degree symbol in Excel.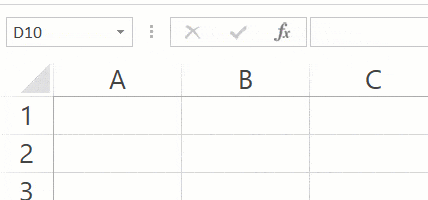 To do this, make the following change in the Excel Autocorrect dialog box: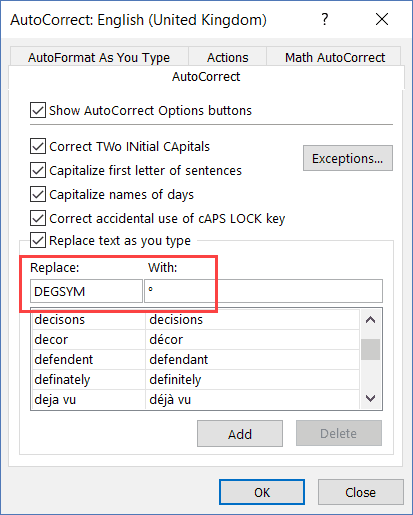 Example 3: Write Formulas Faster with Autocorrect
This trick (which I learned from this blog) is a little far-fetched, but if you work with a lot of long formulas, this can save you some time.
Below is a formula that will combine the text of the three cells that are left to the cell in which this formula is used.:
=INDIRECT(ADDRESS(ROW(),COLUMN()-3))&INDIRECT(ADDRESS(ROW(),COLUMN()-2))&INDIRECT(ADDRESS(ROW(),COLUMN()-1))
Now if you often need to create a formula such as this, it's better to create a simple code for it and use it in Autocorrect.
In this case, I have used the code 'com3' in autocorrect to get the formula.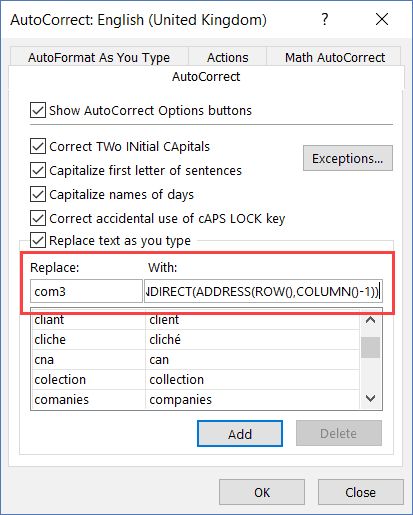 Now, you can use the code 'com3' to get the entire formula in a few keystrokes (as shown below):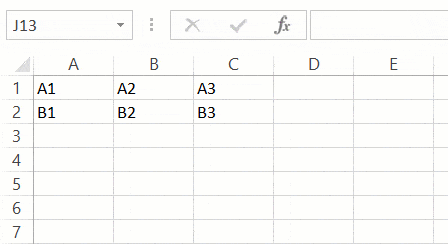 Note: As I mentioned, this is something most of you would never have to use, but it's still a good trick to know (just in case). The above example is a real-life case where I am currently using this in one of my projects to save time.
You May Also Like the Following Excel Tutorials: